For Sale: QPEC No. 5 Flotation Machine (Small 0.3 cubic feet per cell), "cell to cell" construction as generally described in brochure QPEC F-001. All wetted steel is mild steel. Includes bank cell design with tank with adjustable height weir between the cells and weir box with adjustable height level control and adjustable sand relief at end cell only.
Drive to consist of dual cell 1 hp, 3,60,575 volt (other voltages available) TEFC motors with variable pitch motor sheaves, v-belt drives and OSHA type drive guards.
Mechanisms to consist of aluminum spindle bearing housing with grease lubricated ball bearings, mild steel standpipe with grease seal with brass air control valve, polyurethane impeller and diffuser.
Unit includes froth launders (configuration to come), froth paddles and a FHP 1,60,110/220 volt gearmotor drive.
All non-wetted steel to be sandblasted and epoxy coated.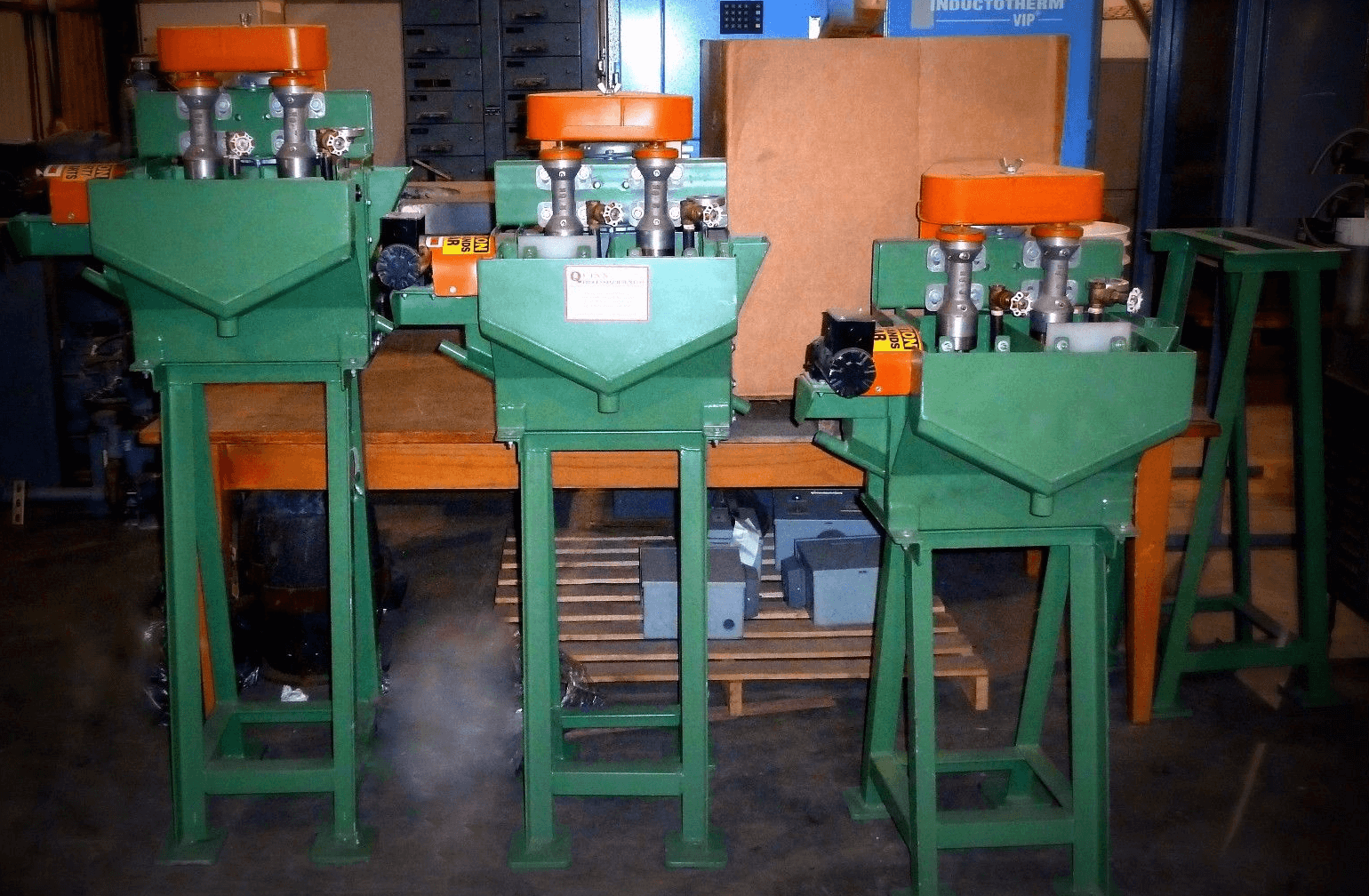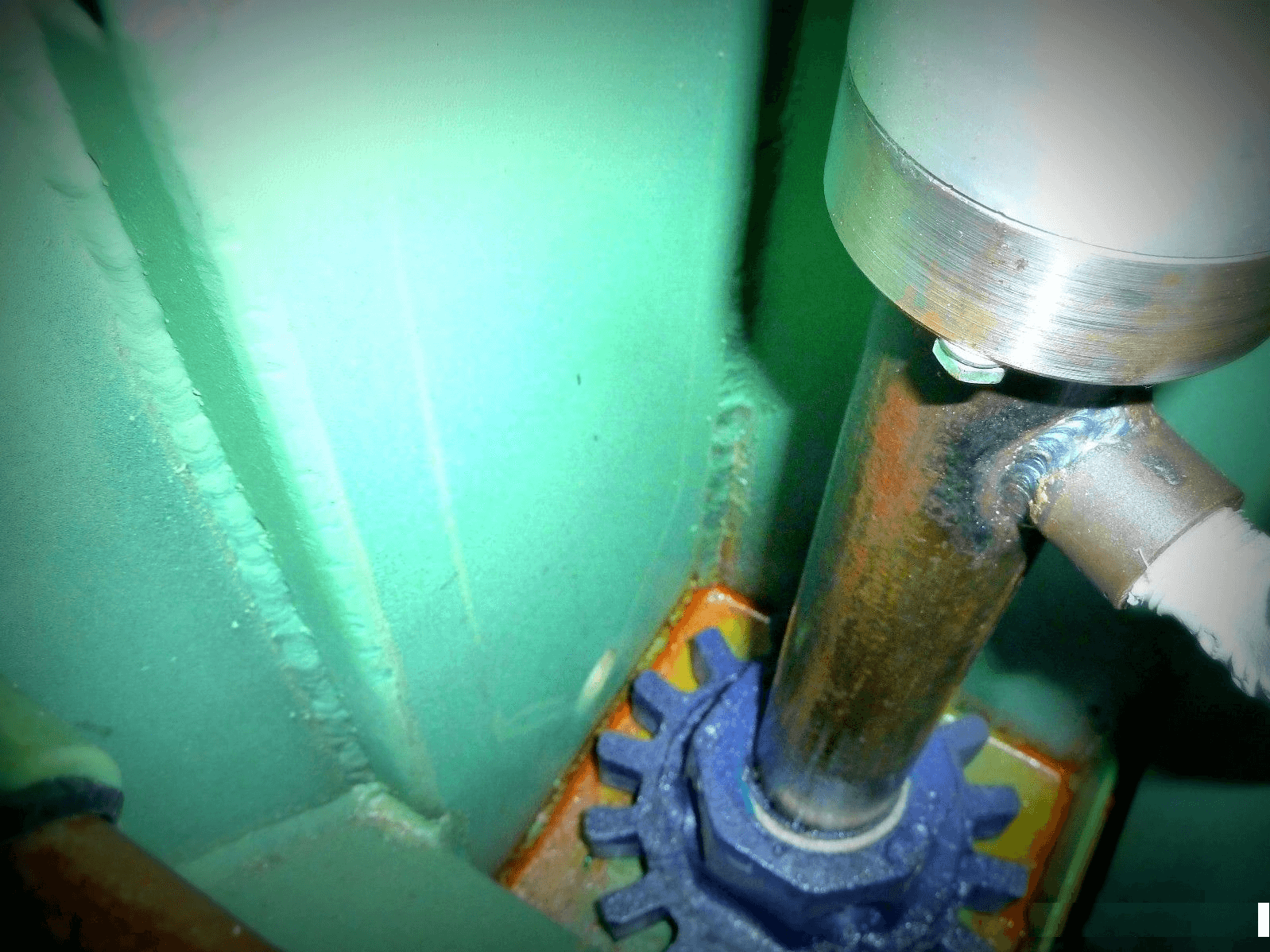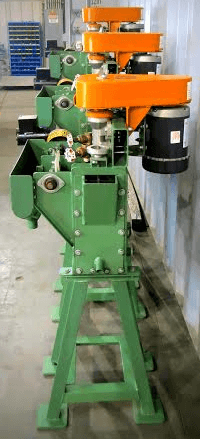 Sub-A Design … These cells do not require blower added air as they are self-aspirating.
These units are "Open Flow" T-BR (Top and bottom recirculation) units that contain a recirculation well positioned around the diffuser hood to assist in re-circulating the pulp from the upper zone of the cell to the lower zone to assist in the suspension of the heavier coarser fraction that usually resides in the lower part of the cell.
Details
2-cell QPEC No. 5 Flotation Machine

(0.3 cubic feet per small cell)
(0.6 liters per Machine)(i.e. both cells)

Open Flow Design – Includes tank partition between cells in each machine.
All machine end cells include a manually adjustable height overflow weir and adjustable sand relief gate.
Mild steel tanks with mechanism support headers.
All non-wetted steel has been sandblasted and epoxy coated.
Heavy Duty Support Stands
Drives to consist of

Dual Cell ¾ hp, 230/460 volt TEFC motors
Variable pitch motor sheaves
V-belt drives
OSHA type drive guards.
Mechanisms include:

Standpipe with air control valve
Polyurethane impeller
Polyurethane diffuser
Mild steel shaft.
Aluminium spindle bearing housing
Heavy duty ball bearings
Dust cap
Grease seal.
Each bank of cells (machine) to include:

Froth paddle drive with 110/220 volt gear-motor
Adjustable torque clutch
Polypropylene paddles
Mild steel shaft and ball bearings.
---
Flotation and Flotation Engineering are playing an increasingly important role, not only in metallic and non-metallic ore processing but in industrial and chemical processing applications as well. Representative uses include separation of ore, de-inking waste paper, recovery of oils, greases and metal filings from manufacturing plants, purifying paint pigments, recovery of naphthalene from by-product wastes, reclamation of silver salts from photographic developing chemicals and a wide variety of chemical processes. Also used for water purification.
Design incorporates a universal tank with three types of mechanisms: (A) "Cell-to-cell"; (B) "Free-flow"; and (C) Type "M". Sizes from 16″ x 16″ to 72″ x 72″. Flexibility and simplicity are distinctive features of "SUB-A" machines.