Direct shipping of high grade iron ore, because of depletion or partial depletion of reserves, or high costs of operation has forced operators to use some means of beneficiation to produce an acceptable product with the lower grade iron ore reserves.
Deposits of comparatively lower grade iron ore that remain relatively untouched or by-passed, are now most important because of increase in consumer demands. Deposits of comparatively low grade specular hematite amenable to beneficiation by flotation have produced concentrates superior in grade to direct shipping ores.
Low grade deposits containing specular hematite (Fe2 O3) as the major iron mineral as low as 25% Fe can be treated with "Sub-A" Flotation to produce concentrates that average better than 62% Fe with less than 9% SiO2 and with a high recovery.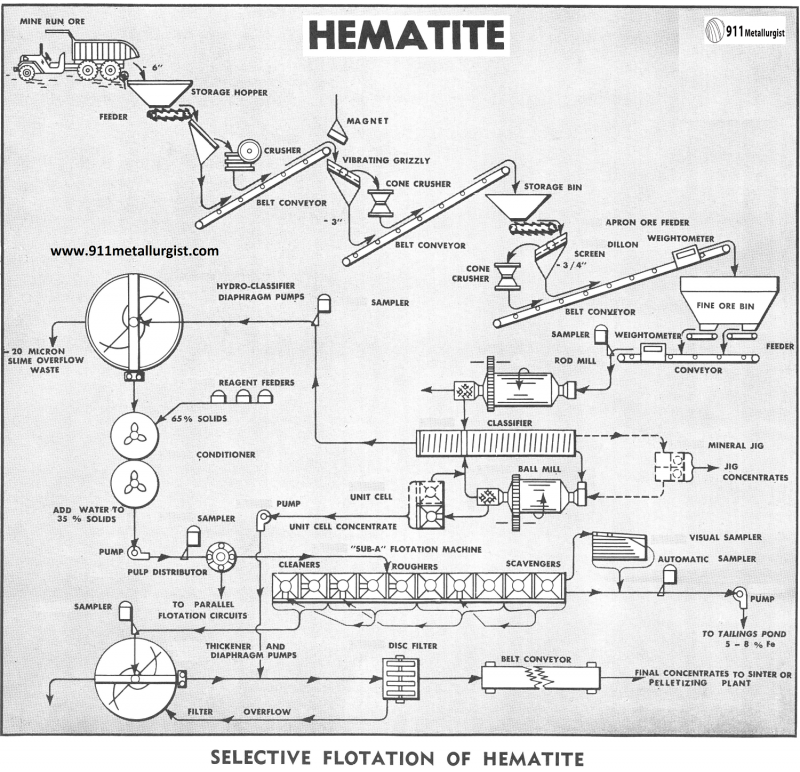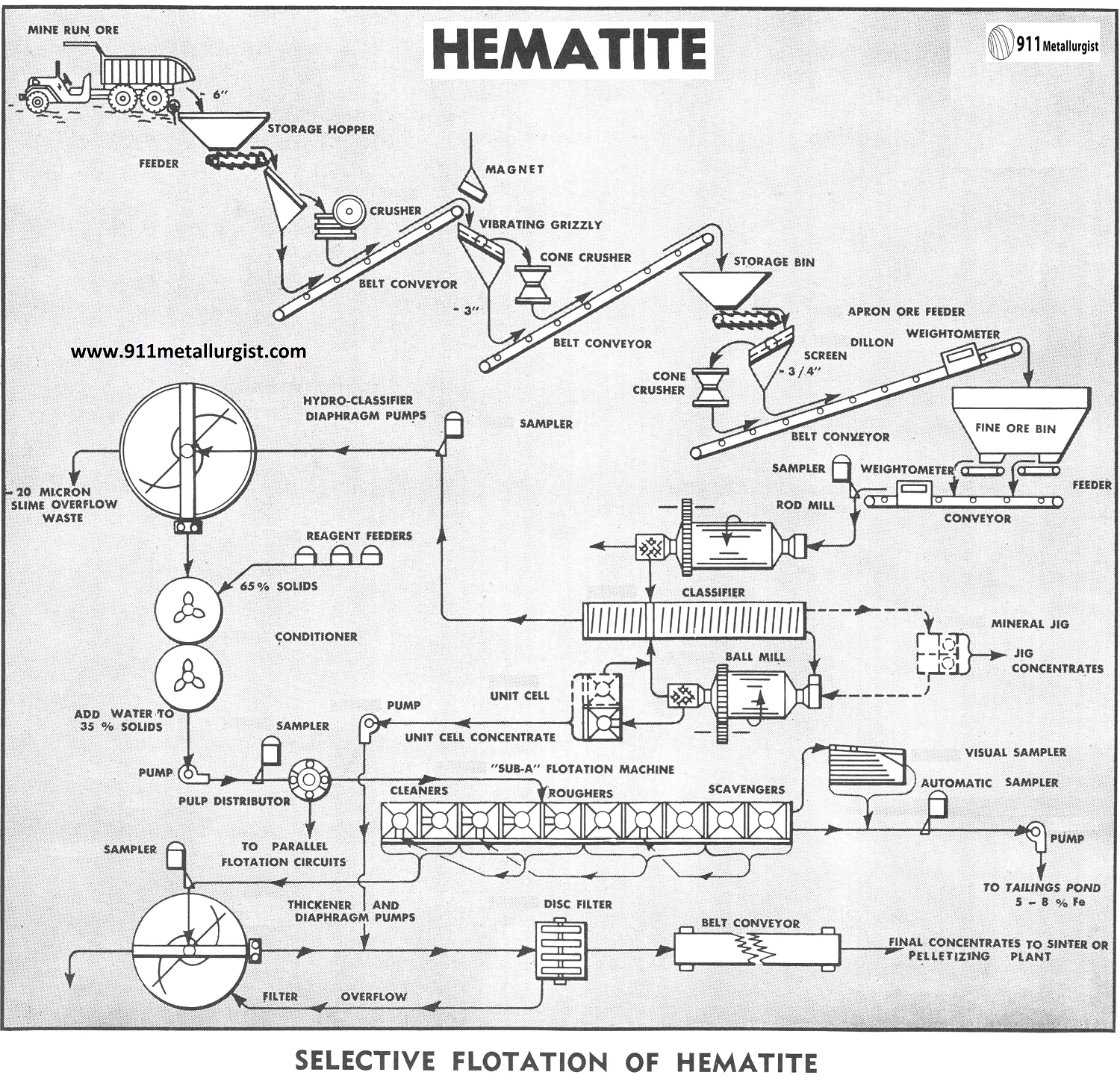 Hematite Beneficiation Process
The Flowsheet for Hematite Benefication Process by Flotation 
The above flowsheet has been developed to produce a high grade product economically with maximum recovery. Due to the flexibility of Units and especially the "Sub-A" Flotation Machine, gravity flow can be utilized throughout the mill, thus keeping pumping requirements to a minimum.
Following initial test work for Ford Motors, a Pilot Plant was installed. A ….Read more