The Mineral Jig is not just another gravity Separation Process. It is a highly efficient selective pulsator and concentrating machine which has the ability to treat an unclassified feed separating solids having only a slight differential in settling rates, with only a minimum addition of water.
1000s of these Mineral Jigging machines are now in operation on a "24-hour per day" basis and they are successfully used on practically every type of ore ranging from massive sulphide to others low in mineral ratio, and some which are completely oxidized. Both metallic and non-metallic ores are being handled, with equal efficiency.
The principle behind the success of the Mineral Jig focuses around its adaptability to a wide range of problems under varying operating conditions large capacity, minimum water requirements, extreme selectivity, foolproof jigging operation.

Working Principle for Effective Jigging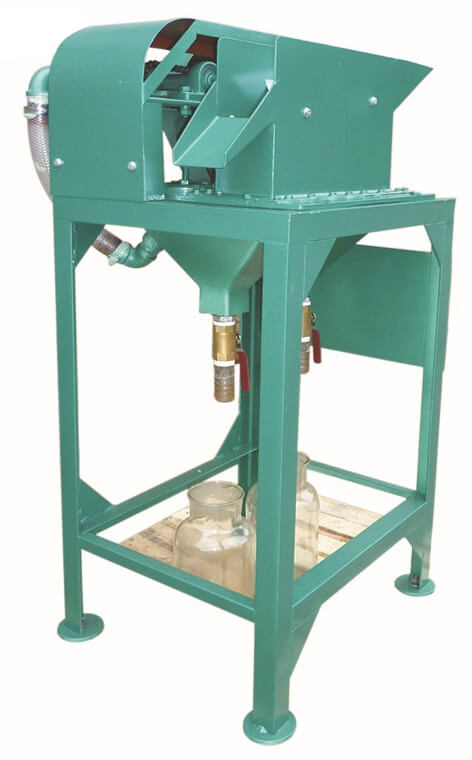 https://www.911metallurgist.com/equipment/gravity/jigs/small-mineral-jig/
The Mineral Jig operates on the basic principle of hindered settling, and in order to effect a concentration it is necessary that there be a differential in the settling rate of the solids treated. As there is an accumulated differential in settling rates in the grinding mill discharge ….Read more