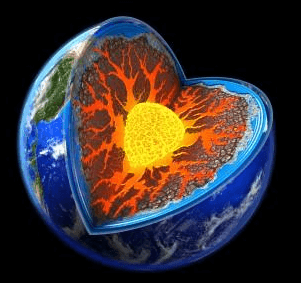 Here is a "how" series on ore mineral deposit formation acting as a FREE Online Exploration Geology Courses to help non-technical people understand ore deposits, how they form, how they are explode for, how they are evaluated and mined and how the metals and minerals are extracted from the ore. The talks highlights some of the features of the main ore deposit types that you may come across and provide an introduction to the vocabulary that use by exploration and mining companies.
You can also read these totally great paper and listed here:
I took this from a series of great exploration geology articles located at explonationinsights.com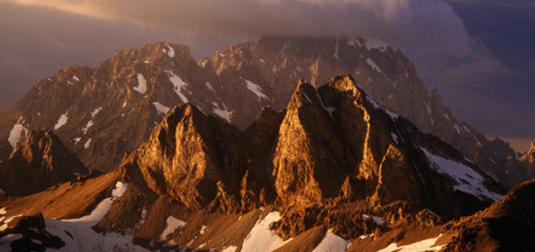 Here a the series in this ore deposits Exploration Geology Course series. Each talk covers one or more of the major ore deposit types.
This first guide is more of an introduction and it covers plate tectonics and the fundamental role that a plate tectonics plays in the formation of many ore deposit types. The geology course will cover various ore forming processes concentrating particularly on those associated with the cooling and crystallization of magma as they rise through the earth's crust.  Here we point out that because of our limitations in current mining technology (Hard Rock-Mining-Engineering-Handbook) all metals and minerals that we use are mined from the earth's crust. We also noted that the average abundance of metals in the crust wasn't high enough for economic mining and that nature needed to provide a significant concentration of the metals and minerals in order to make grades which can be economically mined. Describing the process of partially melting rocks to concentrate metals into the melt portion and bringing that melt up through the crust to a shallower depth where it can be mined while cooling it to allow valueless minerals to crystallize out and be left behind and the remaining melt to be enriched in metals. I also mentioned that certain minerals that we do want sometimes crystallize or separates out early in this cooling process. These include chromium, platinum, copper, nickel, and diamonds and today I'm going to talk about these metals and minerals are starting with the copper nickel sulfide deposits and then the platinum chromium deposits and ending up with diamonds and for each of these you will learn about; how the deposits formed, Some of the better-known examples of each of these deposit types and how you explore for them.
How are Ore Mineral Deposits Formed series will focus on deposits associated with mafic layered complexes such as nickel, the platinum group metals and igneous rocks. The best known of these layered intrusions of the Bushnell complex in South Africa. Included in this free online geology course is a section about kimberlites and their associated diamond deposits and learn that diamonds originate in kimberlite pipes or dykes including those in placid deposits. Kimberlite is an ultramafic rock derived from the mantle. Diamonds crystallize in the mantle well below the crust but they are carried up into the crust by the rising kimberlitic magma.
This will focus on exploration for porphyries deposits, those massive but low grade deposits of copper, molybdenum and gold that roam the Pacific Ocean. We'll also briefly discuss iron oxide copper gold deposits IOCG in this talks such as the Giant Olympic Dam deposit in South Australia. Included in a short copper extraction process description. Porphyries and IOCG's are generally very large but low grade. Skarns do not necessarily have the same characteristics. Porphyries and IOCG's are generally fairly homogenous in grade. There may be some zoning and variation of metal ratios but over tens of meters grade tends to be pretty consistent. Skarns again do not fit this pattern and they can vary considerably in grade just over a few meters. Once you've see a few porphyries you've seen them all. The reverse is true of IOCG's so that deposits at each end of the spectrum of iron oxide copper gold deposits IOCG can be totally unrecognizable as belonging to the same group of deposits. Porphyries, skarns and IOCG deposits very often have both oxidized and unoxidized portions. This is important as it impacts on capital costs. Capital cost for building up porphyries and IOCG mines are generally high compared to other deposit types. This is due to the combination of multiple ore streams and the huge size and tonnage needed. Geophysics plays a crucial role in exploration for each of these deposits.
This course will deal with vein deposits that formed deep in the crust and host gold and copper. Most prolific of these are those found in the ancient greenstone belt which provide a significant proportion of the world's gold production.  Orogeny refers to forces and events leading to a large structural deformation of the Earth's lithosphere (crust and uppermost mantle) due to the interaction between tectonic plates. Vein deposits form from hydrothermal fluids rising through earth's crust toward its surface. These fluids, commonly created by magma moving through the earth's crust, travel the path of least resistance through fractures and faults in the rock. There are two basic types of vein deposits you can explore for: epithermal and mesothermal deposits.
Covers the so-called epithermal deposits geology. These are formed at shallow depths and are host to gold deposits and silver and sometimes lead and zinc as well. The Yanacocha deposit in Peru which had reserves a 32 million ounces in 2005 belongs to this group of deposits. High sulphidation epithermal deposits compared to low sulphidation epithermal deposits marks the ores for exploration.
How are Ore Mineral Deposits Formed will be dedicated to Carlin gold deposits and how to explore for. Carlin Type Gold System. Carlin deposits are very attracted to major mining companies as they can be very big and they are often high-grade as well they are indeed big elephants. They are hosted in dirty limestones in Nevada, this means mainly in the lower plate rocks and associated with long-lived crustal scale faults. The gold itself is to fine to see with the naked eye or to pan; the so-called micron gold.
Addresses the Volcanogenic Massive Sulphides or VMS deposits as well as Sedimentary Exhalative Ore Deposits which are formed by hot springs on the seafloor and are a major copper, lead, zinc and gold producers. When comparing VMS and SEDEX deposits, you understand the differences.
Covers the Witwatersrand gold deposits in South Africa, the biggest source of gold on earth. The Witwatersrand Gold Deposits are biggest elephants of all in the world of giant's gold ore deposits. The Witwatersrand gold deposits. It thought it might be interesting to start of today's talk with a bit of history and run through the events that led up to the discovery of the Witwatersrand gold fields. Except for a fluke of nature these large gold deposits might never have been discovered even as there are claims to be the biggest elephants of all. The greatest controversies in the geological world; the genesis of the Witwatersrand Gold ore deposits. There are two main competing theories of origin and then offer a third possibility. Review a short section on how these remarkable deposits are mined and the technical and social issues involved which will lead us onto the last section; what is the future of the Witwatersrand gold industry.
How are Ore Mineral Deposits Formed will deal with the most common types of Uranium deposits and the last two don't deal with specific ore deposit types, Instead they deal with exploration and the evaluation of deposits. Uranium is not rare and it incurs in most rocks. It's just a question of finding the rocks with higher and more consistent grades. Deposits can be split into primary deposits those within the original igneous source rock and secondary deposits where the uranium has been leached by groundwater and concentrated somewhere else.
The exploration process; what exploration tools are available and how the exploration geologists selects which ones to use. It also talks about exploration strategies.
The final post in the

Exploration Geology Course

series on How are Ore Mineral Deposits Formed deals with ore resources and reserves and once the mineral deposit is discovered, the process that is taken to evaluate it and reach a go or no go decision to mine. Ore resources and reserves and deal with how resources and reserves are delineated and projects evaluated so that we can reach the decision to either build a mine or abandon the project.
More great FREE Geology Courses: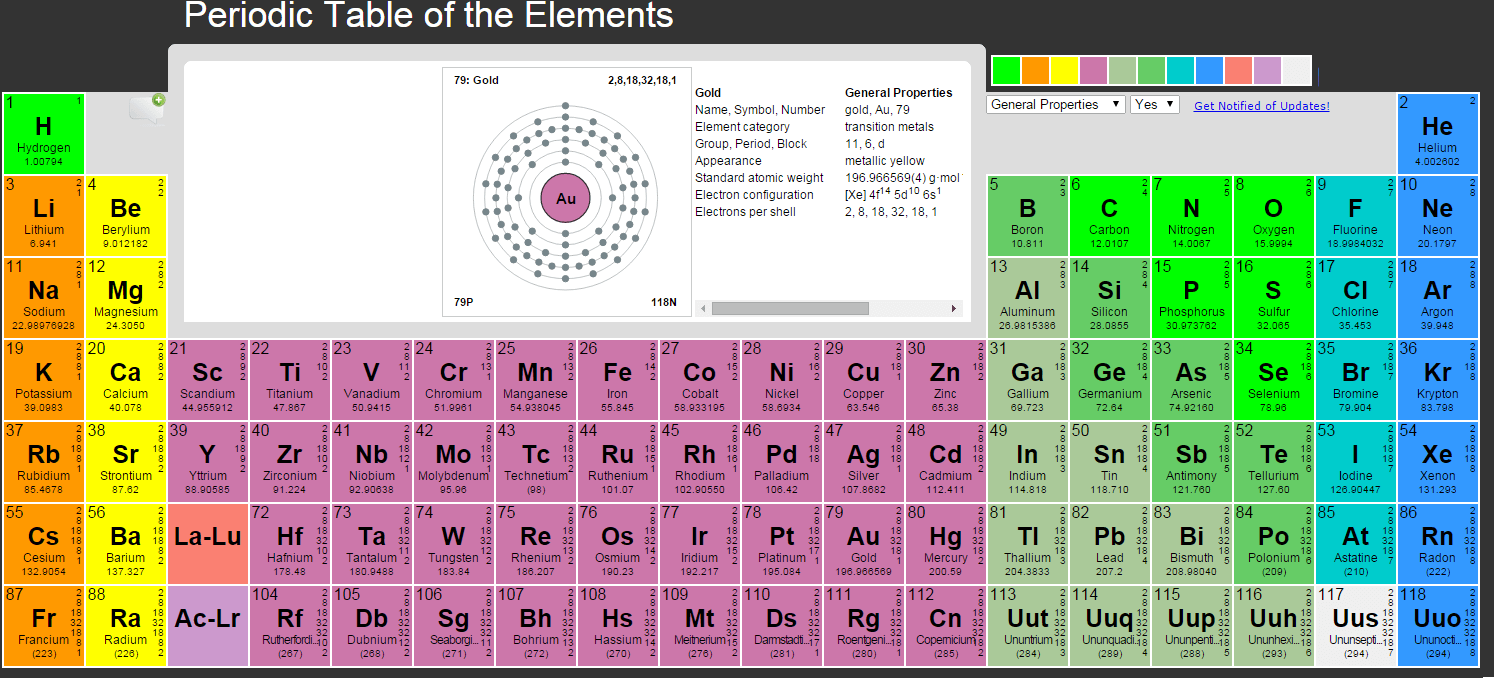 Cutting Edge Geochemistry Detects Organic Signatures in Surficial Samples Originating from Bacterial Mineral Interactions to Locate and Identify Deeply Buried Exploration Targets
Understanding real time processes behind the development of surface geochemical expressions from ore bodies beneath cover
Using Deposit-scale Alteration and Geochemical Signatures to Explore for Analogue Deposits Implicit Ore Delineation
Chemically pure synthetic standards for wide range analysis of oxides in geological material using wavelength dispersive X-ray fluorescence spectrometry
Timing and Tectonic Setting of Volcanogenic Massive Sulphide Bearing Terranes within the Central Mobile Belt of the Canadian Appalachians
Improved 3D Geology Modelling using an Implicit Function Interpolator and Forward Modelling of Potential Field Data
Prediction of Hidden Ore Bodies by New Integrated Computational Model in Marginal Lut region in East of Iran
A Matlab program to invert 1D Spectral Induced Polarization data for Cole-Cole model including electromagnetic effects
An integrated geophysical study for orebody delineation Nash Creek New Brunswick Denoising Aerial Gamma-Ray Survey Data with Non Linear Dimensionality Reduction
Modified Geogas Survey a Potential and Practical Tool for Mineral Exploration in Areas with Exotic Overburden
The Evaluation of Geological Exploration Samples using Multi-element Mobile Metal Ion (MMI-M) Selective Weak Extraction and Inductively Coupled Plasma Mass Spectrometry (ICP-MS)
3D Modelling of Basement Structures in Southern Ontario A Compilation of Drillhole Magnetic and Digital Elevation Data
Geological and statistical validation of a gold prediction model based on low density surface geochemistry and other geoscientific data Nuuk region West Greenland
New Eyes on Old Data A 3-D Historical Data Integration Study in the Heath Steele Mining Camp Bathurst New Brunswick, Canada
Processing and seismic inversion of the Intrepid seismic line at the St. Ives gold camp, Western Australia
Exploration Techniques for Rare Element Pegmatite in the Bird River Greenstone Belt Southeastern Manitoba
Geochemical Soil Survey for Au Exploration in the Kenieba District in Mali Africa Chelopech An Exploration Perspective Major Advances in Exploration Geochemistry
Determination of flight altitude and correction of vegetation using a high resolution laser altimeter
Towards Geologically Realistic Inversion Innovative TEM Exploration in Surface Exploration and Underground Mine Settings
In The Shadow of a Headframe Deep Exploration Using Integrated 3-D Seismic and BHEM Aat The Louvicourt Mine Quebec
Targeting Gold Deposits along a Regional Shear Zone-A Case Study from the Archean Golden Pride Deposits in Tanzania
Exploration Criteria for Appraising Geochemical Anomalies through Mapping Geochemical Systems DHMMR Coming of Age
Spatial Modelling Techniques and Data Integration Using GIS for Target Scale Gold Exploration in Finland
Reflected and scattered seismic wavefields from the Halfmile Lake orebody, New Brunswick, Canada Ligand Based Soil Extraction Geochemistry On the Origin of the HTEM Species
In-mine Exploration and Delineation Using an Integrated Approach An Integrated 3D Approach to Deep Search Exploration
Seismic Exploration of Ore Deposits in Western Australia Mapping Subsurface Alteration Using Gravity and Magnetic Inversion Models
Recent Development in 2D and 3D Seismic Imaging of High-Grade Uranium Ore Deposit Related Environments in the Eastern Athabasca Basin, Canada
The data mining approach to target generation in mature districts Advances in Geophysical Technology for VMS Exploration
Air-FTG For Regional Scale Mapping Advances in Ni-Cu-PGE Sulphide Deposit Models and Implications for Exploration Technologies
An Overview of the Use of Petrochemistry in Regional The Interpretation of Regional Geochemical Survey Data
A Comparison Between Old and Recent Airborne Time Domain Electromagnetic Surveys Flown in the Chibougamau Region Eastern Canada
Airborne Gravity Gradiometry in The Search for Mineral Deposits Models and Exploration Methods for Major Gold Deposit Types
Descriptive Geology and Three Dimensional Gocad Data Integration Modeling and Projection to Derive Mineralization Controls and Exploration Targets Mid way Gold Project
Geophysical Responses of Hydrothermal Rocks Associated with Copper Gold Mineralization in the Neoproterozoic Mara Rosa Magmatic Arc Central Brazil
GEOPHYSICAL AND GEOCHEMICAL METHODS USED IN THE DISCOVERY OF THE ISLAND COPPER DEPOSIT, VANCOUVER ISLAND, BRITISH COLUMBIA
GEOPHYSICAL EXPLORATION AT THE PINE POINT MINES LID. ZINC-LEAD PROPERTY, NORTHWEST TERRITORIES CANADA
GEOPHYSICS AND GEOCHEMISTRY IN THE DISCOVERY AND DEVELOPMENT OF THE LA CARDID PORPHYRY COPPER DEPOSIT, SONORA, MEXICO
THE APPLICATION OF AIRBORNE AND GROUND GEOPHYSICAL TECHNIQUES TO THE SEARCH FOR MAGNETITE-QUARTZITE ASSOCIATED BASE-METAL DEPOSITS IN SOUTHERN AFRICA
ADVANCES IN BOTANICAL METHODS OF PROSPECTING FOR MINERALS PART 2-ADVANCES IN BIOGEOCHEMICAL METHODS OF PROSPECTING
COMPUTER-BASED TECHNIQUES IN THE COMPILATION, MAPPING AND INTERPRETATION OF EXPLORATION GEOCHEMICAL DATA
GEOLOGY-AND-ORE-DEPOSITS GEOPHYSICAL AND GEOCHEMICAL CASE HISTORY OF THE QUE RIVER DEPOSIT TASMANIA, AUSTRALIA
Spectral and Microwave Remote Sensing An Evolution From Small Scale Regional Studies To Mineral Mapping And Ore Deposit Targeting
Geological Mapping With Multiparameter Airborne Geophysics Stream Sediment Geochemistry in Todays Exploration World
The Power and Role of Geophysics applied to Regional and Site-Specific Mineral Exploration and Mine Grade Control in Outokumpu Base Metals Oy
Developments in the Effect use and Interpretation of Lithogeochemistry in Regional Exploration Programs Application of GIS Technology
The Use of Airborne Gamma Ray Spectrometry by M.I.M Exploration A Case Study From The Mount Isa Inlier North West Queensland Australia
Combined 3 D Interpretation of Airborne Surface and Borehole Vector Magnetics at the McConnell Nickel Deposit
Midnorden Project, Geophysics Sub-Project Introduction to Combined Geophysical Maps of Central and Northern Fennoscandia
Mapping and Monitoring Softrock Mining Remote Mapping of Mine Wastes Information from Walk-Away VSP and Cross-Hole DataUsing Various Wave Modes Tower Colliery South Sydney Basin Ground Penetrating Radar Coming of Age at Last
A Comparison of Physical Property Borehole Logs With Geology, Mineralogy and Chemistry in a Borehole at Les Mines Selbaie Northwestern Quebec Canada
Modeling the Spatial Relationship Between Lake Sediment till Geochemistry Anamolies and Kimberlites central Slave Province, NWT Effects of Sample Media and Quality Control
Levelling of Aeromagnetic Surveys in Canada Surveying the Path of Boreholes A Review of Developments and Methods Since 1987
Reflection Seismic and Ground-Penetrating Radar Study of Previously Mined Lead-Zinc Ground in Joplin Missouri
Electrical Methods for Ore Body Delineation Suppressing Varying Directional Trends in Aeromagnetic Data 3 D Seismic Exploration
The Application of Lake Sediment Geochemistry to Mineral Exploration Recent Advances and Examples from Canada
Borehole Geophysics Exploring The Third Dimension Development of 3 D Seismic Exploration Technology for NI-CU Deposits Sudbury Basin
Seismic Reflection Imaging of a Shallow, Fault-Controlled VMS Deposit in the Matagami Mining Camp, Quebec
Advanced Tools and Inversion Methods for AEM Exploration Preparing for Waste Geophysics in Geotechnical and Environmental Assessments of Proposed Mine Waste Facilities
The Formation of Surficial Geochemical Patterns Over Buried Epithermal Gold Deposits in Desert Environments Results of a Test of Partial Extraction Techniques
A High Resolution Seismic Survey to Assist in Mine Planning Seismic Exploration of the Manitouwadge Greenstone Belt, Ontario
Use of a Neural Network to Integrate Geoscience Information in the Classification of Mineral Deposits and Occurences
Delivering Exploration Information On-line Using the WWW.Challanges and an Australian Experience Seismic Exploration for VMS Deposits, Matagami, Québec
A Crosshole Seismic Survey at the McConnell Ore Body Borehole Radar Reflection Imaging at the McConnell Nickel Deposit, Sudbury
3 D Visualization of Structural Field Data and Regional Sub Surface Modelling for Mineral Exploration
Electromagnetic Trends Spatial, Temporal and Economic Evolution of Regoliths and Landscapes in Deeply Weathered Terrain Implications for Geochemical Exploration
The Geology, Geochemistry and Geophysics of the Southeastern Flank of the Dennilton Dome Northern Province South Africa Implications for Exploration
Geochemical Mass Balance of Gold Under Various Tropical Weathering Conditions Application to Exploration
Gravity Prospecting For Massive Sulphide Deposits in the Bathurst Mining Camp, New Brunswick, Canada
Ultra-Low Radiation Intensity Spectrometric Probe for Ore Body Delineation and Grade Control of Pb-Zn Ore
Geochemical Monitoring of Groundwaters, Rivers and Swamps in the Lomonosov Diamond Mine Surrounding Arkhangelsk Region Northern Russia
3 D Inversion of Induced Polarization Data An Earth Science Information Process ESIP Model and the Data Processing and Analysis DPA Class of Geoscience Software Systems
Progress in Electrical and Electromagnetic Exploration Techniques Prospect Explorer An Exploration Neural Analysis Tool
Chemostratigraphic and Paleoenvironmental Analysis of Sedimentary Rocks applied to VMS Exploration Examples from the Bathurst Mining Camp New Brunswick Canada
Integration of Landsat, Geophysical, and Geological Data as an Aid to Mineral Exploration in the Manitouwadge Area, Ontario
The Practical Application of Remote Sensing to Mineral Exploration Examples From the Slave Craton Labrador Kalimantan Mexico and British Columbia
The Detection of Potassic Alteration by Gamma Ray Spectrometry Recognition of Alteration Related to Mineralization
Large Scale Compilation of Magnetic, Gravity Radiometric and Electromagnetic Data The new Exploration Strategy for the 90s
Les Mines Selbaie 25 Years of Discovery and Definition of a Polymetallic Base Metal Sulphide Ore Body
Application of 3 D Seismics to Mine Planning at Vaal Reefs Gold Mine Number 10 Shaft Republic of South Africa
Airborne Geophysics Old Methods, New Images