Full plans on building a hand operated shaker table at as well as the original drawing from the table above and be able to recover your gold.
You can also buy table plans at http://www.ebay.com/itm/Plans-for-gold-shaker-table-/281778720990
Or use the set of drawings and instructions here below and finally make your own gold shaking table.
Watch this mini-series of 3 movies for making your own table using good Gold Shaker Table Plans.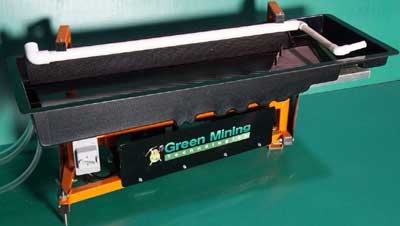 ---
Here you can clone a high-end super-recovery shaking table called the "Gemini" using the patent.
Gemini Table
You can also construct your home-made gold shaking table using all details from the prospector forum.
Gold-Shaking-Table-Design